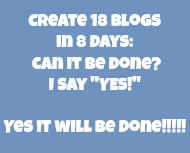 On top of all the challenges that I have for the new year 2014, I just gave myself a new one – 18 Blogs In 8 Days!!! It is a challenge that I think will be accomplished. Here's why I think so.  I have a lot of subject matter still to cover with my health, my love of music and technology (PCs, Tablets, and Smart Phones) and the sports teams in the best region of United States – Boston and New England!!!
One of the challenges that I have are the creation of graphics for these blogs. I recently turned to the internet for answers and found this blog by Ryan Hanley: http://www.ryanhanley.com/free-blog-graphics/ that shows how to create really cool graphics using the free web resources of http://www.studiopress.com and also the free graphic editor by http://www.picmonkey.com. These websites are phenomenal to say the least. If there are other viable alternatives to these websites please let me know so that I could pass them along.
Health is very important for happiness and all around well being. Most people don't pay enough attention to their health until it is almost too late. In a lot of cases, the diseases are treatable if caught early enough. You can't mess with your health. I've got a challenge with a group of friends who are in different parts of the globe. It's called Focus T25 and it just uses 25 mins a day for your work out and then 3 mins of streching. It's been going great. I Love This!
Then there's my love of music and technology. They make a very good way to spend time and money to get back to the rest of civilization and the billions of people who use music and technology in their daily lives.
I'm counting on you all to help me get there: 18 Blogs in 8 Days? It can be done; It will be done. How? Just relax, enjoy and…
Play It By Ear!!!